News
2 August 2016

Ready for Rio: Jazz

With medals won at every level of international competition over the last four years, Jazz Carlin is one of Team GB's brightest prospects for Rio 2016.

The Welsh swimmer won the Commonwealth, European and British titles over 800m Freestyle in 2014, before taking three domestic titles at the British Championships in London and 800m Freestyle bronze at the World Championships last year.

It is a run of success that started with a love of the pool from a very young age.
As soon as I had my injections, as soon as I was ready to go in the pool, my Dad used to take me every week. I was a bit like a fish out of water. My Dad had to drag me out. I used to love it, it was my natural place, I just used to feel so comfortable in the water, from a young age.

I used to do quite a few sports but swimming was the one that I was so passionate about. I joined a local swimming club when I was five, made so many friends. It made me really happy when I was younger.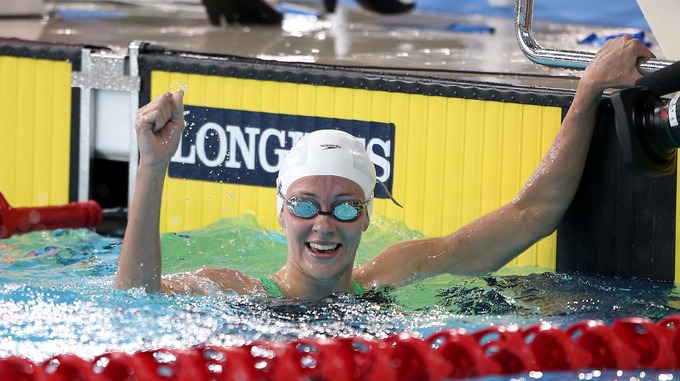 Swimming success "hasn't been the easiest of journeys", she says, as she remembers "smelling of chlorine in school" after early morning training sessions. But her love of competition kept her going.
"From a young age I always felt quite competitive when I was racing in the pool. It was always about seeing where other people were in the pool, it wasn't necessarily just focusing on my racing, it was just seeing where everyone else was and trying to win.
Jazz went to her first British national championships at the age of 11, but "wasn't the best swimmer in the pool".
It was quite young to go to your first British nationals. At the time it was quite daunting. I think I came about 28th, I was nowhere to be seen. It was really disappointing.

Each year I just used to set my goals a little bit higher and think the next year I made the final. And then the next year I came away with a medal.

So it wasn't always easy and when I was younger I wasn't the best swimmer in the pool, I wasn't technically the most gifted swimmer but I just had that hard work ethic, the determination and the grit to keep improving and trying to achieve my dreams.
Born in Swindon on 17th September, 1990.
Moved to Swansea in 2006 and began training at the Wales National Pool.
Became the first Welsh swimmer in 80 years to win two medals at a Commonwealth Games by taking the 200m Freestyle silver and 400m Freestyle bronze in Delhi in 2010.
Won the Commonwealth, European and British titles over 800m Freestyle, as well as European and British gold and Commonwealth silver in the 400m Freestyle in 2014.
Won a bronze in the 800m Freestyle at the World Championships in Russia last year.
Missing out on London 2012
In 2011 Jazz found out she had glandular fever, which prevented her from qualifying for the 2012 Olympics in London.
She says it was "quite hard to swallow" at the time but she has "come out the other side stronger".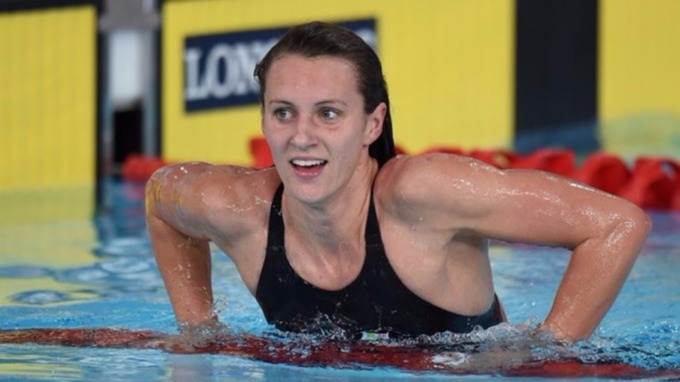 "I was getting tonsillitis every two to three weeks and I would be in bed sleeping all weekend. Sometimes with illness and injury it's out of your control there's nothing you can do about it, so it was quite hard to take.
"I knew the Olympic trials were coming up and I wanted to be a part of that. I wanted to go to the trials to see what I could do. I achieved the qualifying time to go but I came fourth and they only take the top two so I was pretty close to making the (London 2012) Olympics, but it was heartbreaking.
"It was a home Olympics, it's a once in a lifetime opportunity so for me it was quite hard to swallow, quite hard to take and it took me a lot to get back in the pool.
"I've come out the other side stronger, so I do feel very lucky that I'm on that Olympic team and I'm going to Rio."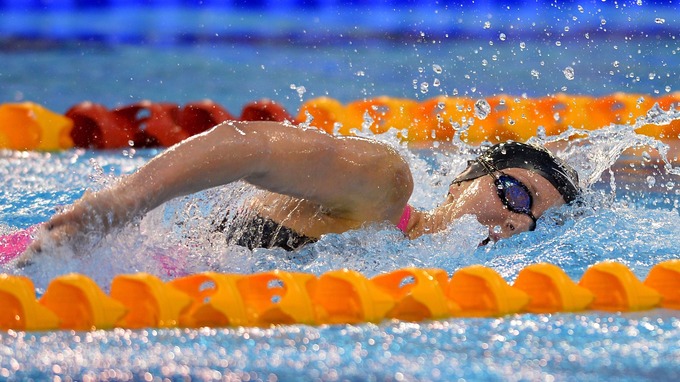 Jazz said she isn't going to Rio "just to make up the numbers", but was coy on what her aims are.
"Obviously I've never been to an Olympics so it is a completely new experience. I'm not going to the Olympics just to make up the numbers, have a good time, I am going there because I want to perform at my best in Rio.
"Obviously I've got dreams, I've got goals that me and my coach set out and we like to keep those quite tight to our chests. I'm going to go there, give absolutely everything. Once I get on those blocks knowing that I've given absolutely everything then I'll have no regrets."
Source: http://www.itv.com/news/2016-07-28/rio-2016-olympics-profile-swimmer-jazz-carlin/